The live weather observations will be unavailable for approximately 1 week from Wednesday 19 September due to a system upgrade. We'll have this back to normal as soon as possible. Apologies for any inconvenience.
"Recording the weather in Jersey since 1894".
Weather observations commenced at Maison St Louis Observatory on 1 January 1894.
An automatic weather station was installed in 2004 to continue this valuable record of Jersey's climate and enhanced the range of weather related elements recorded.
Air temperature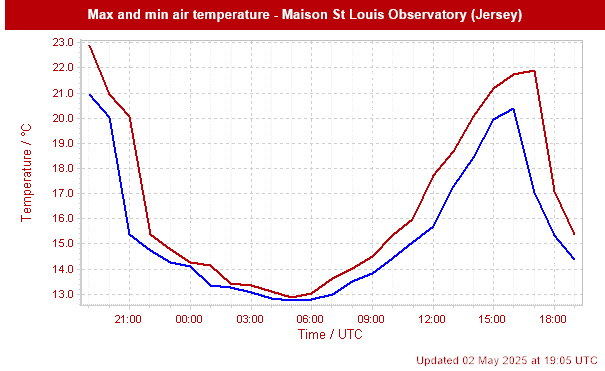 Maximum and minimum air temperature is shown for each hour.
This graph is updated hourly.
The 'temperature now' is updated every 10 minutes.
Rainfall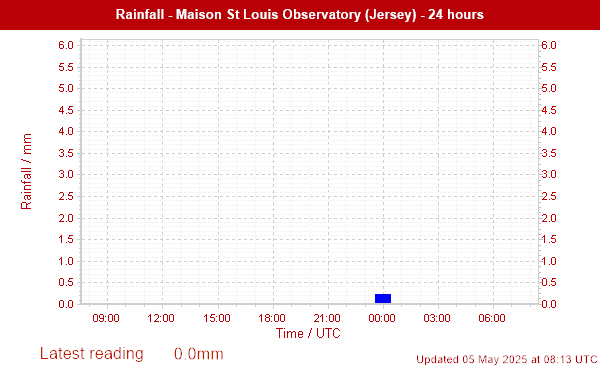 Rainfall total is shown for each hour, and measures up to 6mm.
This graph is updated hourly.
Wind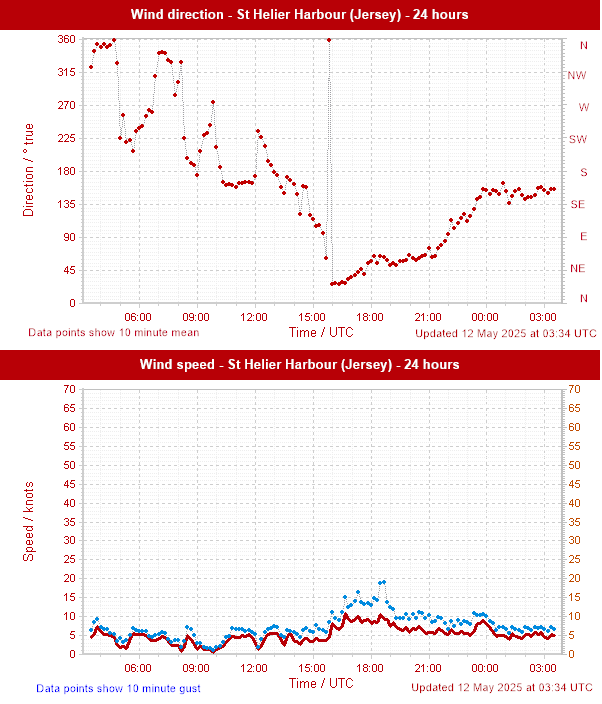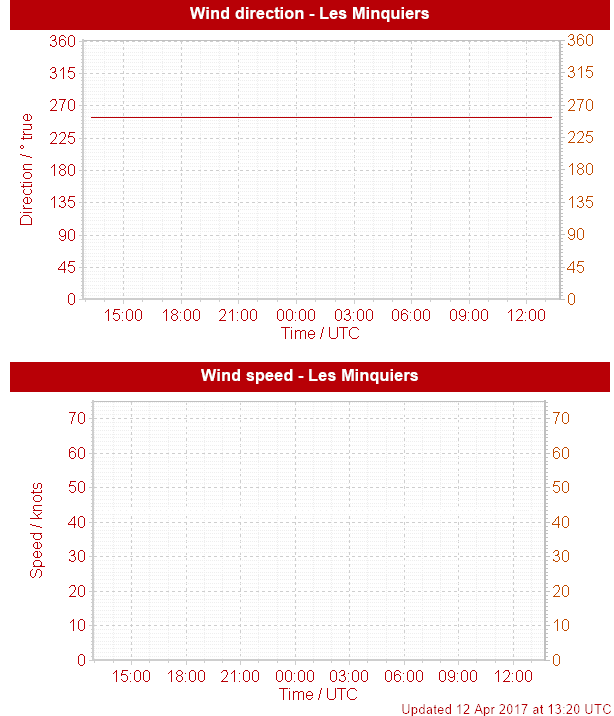 These graphs show the mean wind direction, mean wind speed in knots (red) and maximum gust (blue) at St Helier Harbour, Les Écréhous and Les Minquiers.
The graphs are updated every 10 minutes.
UV radiation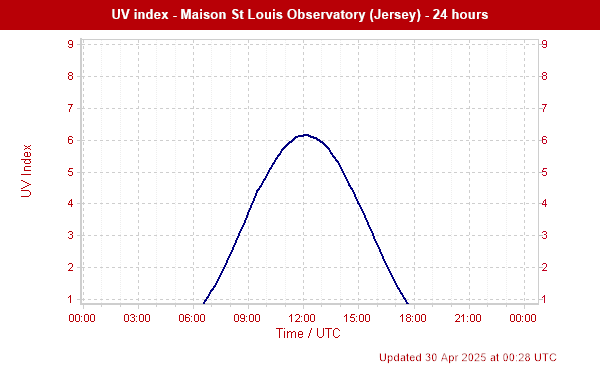 Ultra Violet radiation and its link to skin cancer have become more of a concern to health practitioners. To help Jersey and Guernsey Health Promotion, the Jersey Meteorological Department add a maximum UV index to its forecasts, and provide actual UV index values from the Maison St. Louis Observatory.
​​​​​​​The graph shows a continuous 10 minute mean.